7 Most Popular UI Designer Tools in 2023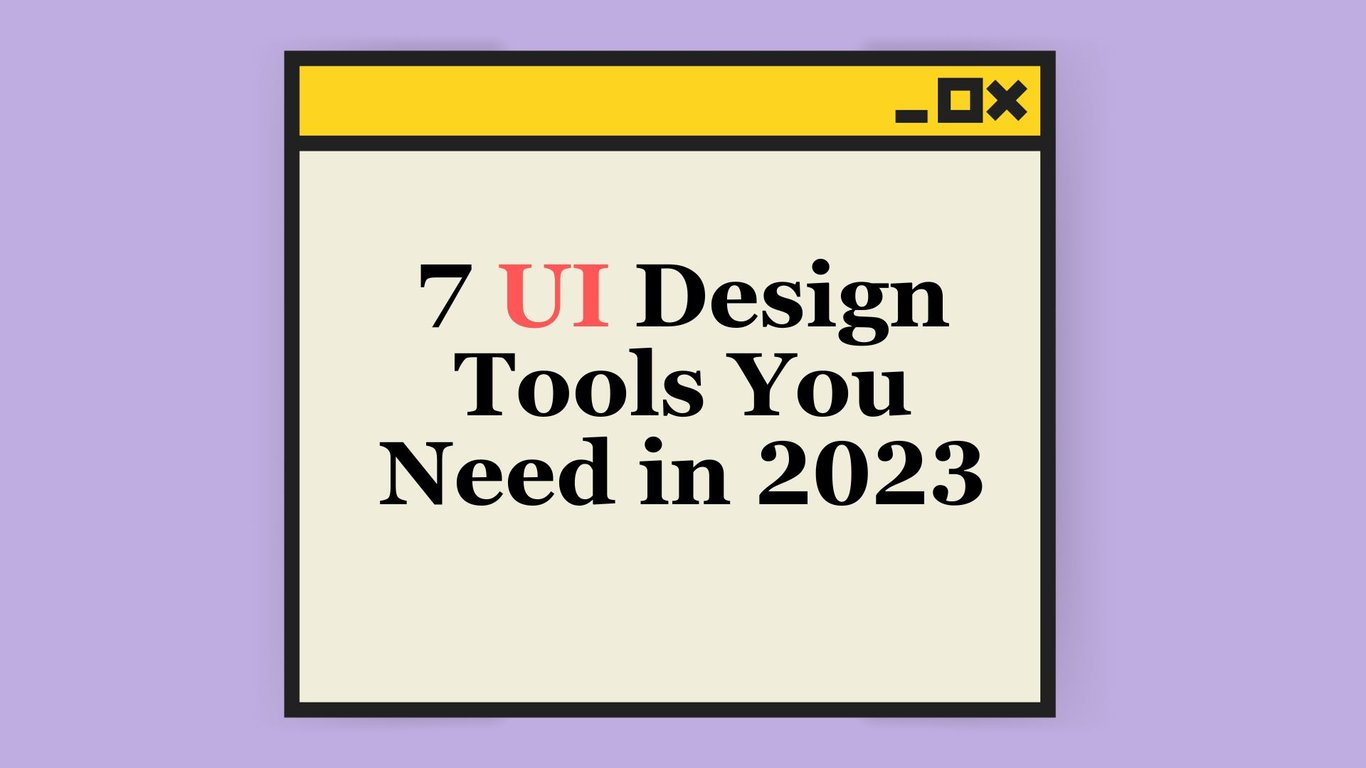 In a digital world brimming with creativity and innovation, the role of a UI designer has never been more pivotal. Crafting captivating user interfaces that seamlessly marry aesthetics and functionality requires the right set of tools. Are you ready to elevate your UI design game? Look no further, as we present to you the Top 7 UI Designer Tools that are redefining the art of user experience creation. Whether you're pursuing a career in design or simply want to improve your digital literacy, UI design is a valuable skill to acquire.
1. Figma: The Collaborative Powerhouse
Figma has redefined the way designers collaborate and create. Its cloud-based platform allows teams to work seamlessly on UI designs in real-time. With an intuitive interface and robust collaboration features, Figma empowers designers to turn ideas into interactive prototypes, ready for user testing and development. A Figma course can guide you through the ins and outs of this remarkable tool, from mastering the artboards to creating responsive designs.
2. Sketch: Precision Redefined
Sketch has long been a favorite among UI designers for its precision and ease of use. From pixel-perfect icons to complex user interfaces, Sketch offers a range of features tailored to UI/UX design. A dedicated Sketch course will walk you through its versatile toolset, enabling you to design interfaces that captivate and engage users.
3. Adobe Illustrator: Endless Possibilities
Adobe Illustrator is a powerhouse for creating vector-based designs, and it's not just for illustrations. Learning Adobe Illustrator will unveil its UI design potential, demonstrating how to craft sleek and scalable interfaces while harnessing the extensive library of design assets Adobe provides.
4. Adobe XD: Prototyping Perfected
Adobe XD is a go-to choice for creating interactive prototypes with a seamless design-to-prototype workflow. Dive deep into designing micro-interactions, animations, and intuitive user flows, equipping you to build prototypes that bring your designs to life.
5. Webflow: Where Design Meets Development
Webflow empowers designers to design, build, and launch responsive websites visually, without writing a single line of code. A Webflow course will guide you through creating stunning web interfaces while exploring the intersection of design and development.
6. InVision Studio: Immersive Experiences
InVision Studio combines design and animation tools into a powerful package. By learning Invision Studio, you can create visually captivating UI designs and memorable user experiences.
7. Adobe Photoshop: Beyond the Pixels
While Adobe Photoshop is renowned for image editing, it also holds a special place in UI design. A Photoshop course will demonstrate its lesser-known features that can be harnessed to design impeccable user interfaces. Whether for professional growth or personal projects, mastering Photoshop can be a valuable skill.
---
Each of these UI designer tools brings a unique set of features and capabilities to the table. Whether you're a beginner or a seasoned pro, our upcoming courses for each tool will cater to your needs, helping you master the intricacies of UI design and create experiences that leave a lasting impression.
Stay tuned for more updates on our upcoming courses! Don't miss the chance to elevate your UI design skills and become a true master of your craft. Until next time, keep designing and innovating!
Have any questions, thoughts, or experiences to share about your web development journey? Hit the comments and let's start a conversation.