7 Must-Have Digital Marketing Skills in 2023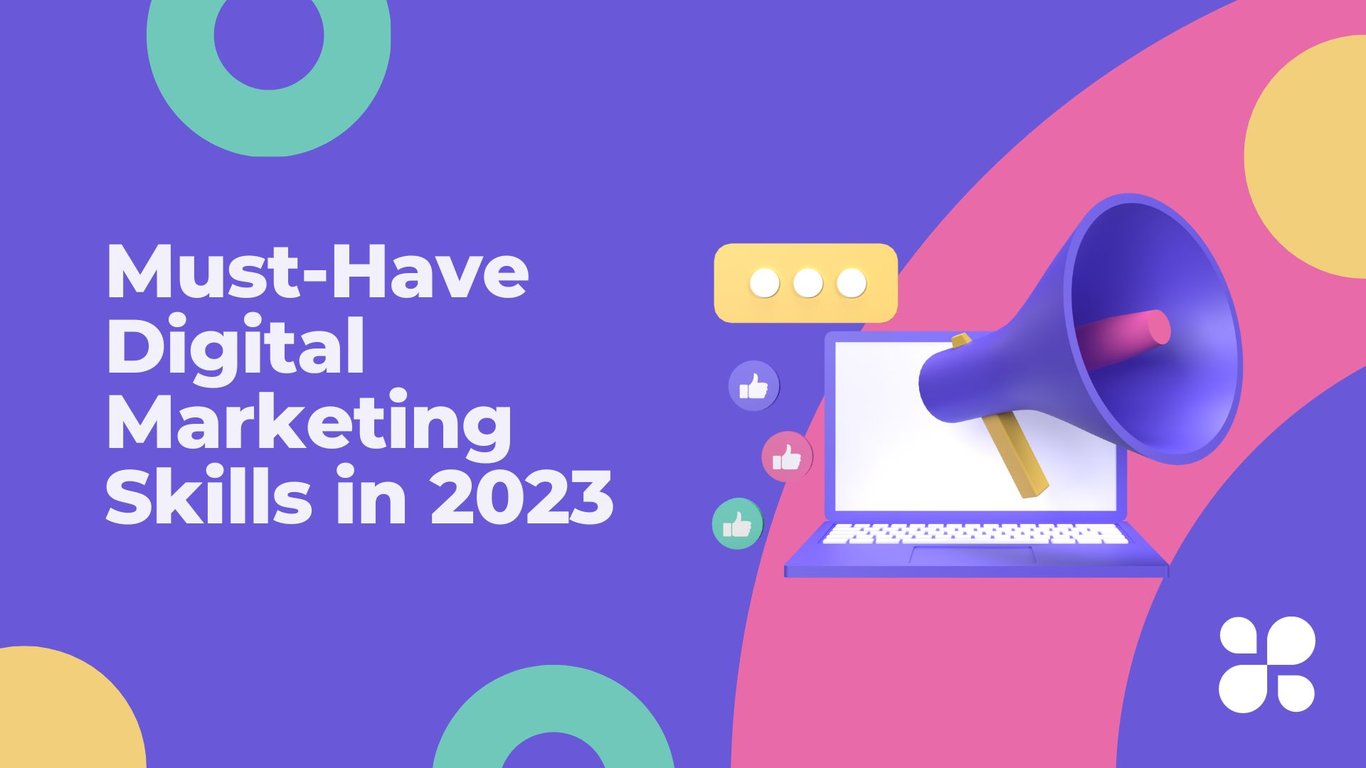 In today's rapidly evolving digital landscape, staying ahead of the curve is essential for success. Whether you're a seasoned marketer or just starting out, mastering the right skills can make all the difference. In this blog, we're diving deep into the "7 Must-Have Digital Marketing Skills in 2023" that will empower you to navigate the dynamic world of digital marketing with confidence.
Let's explore these essential skills and discover how you can enhance your expertise to drive results and achieve your marketing goals:
1. SEO (Search Engine Optimization)
Understanding the intricacies of SEO is crucial for ensuring your content reaches the right audience. From on-page optimization to keyword research and link building, a solid grasp of SEO principles can significantly improve your website's visibility on search engines. Dive into a comprehensive SEO course to learn the latest strategies and techniques to boost your website's organic traffic.
2. Data Analysis
Data is the cornerstone of effective digital marketing. In a world overflowing with information, the ability to analyze and interpret data will enable you to make informed decisions and optimize your campaigns. You can learn Data Analysis to harness the power of data to fine-tune your marketing strategies and drive higher conversion rates.
3. Content Marketing
Compelling and engaging content lies at the heart of every successful digital marketing campaign. Learn how to create content that resonates with your audience, from blog posts and videos to social media updates. A Content Marketing course will equip you with the skills to craft compelling narratives that capture attention and drive engagement.
4. Email Marketing
Email remains a powerful tool for nurturing customer relationships and driving conversions. Gain insights into building effective email campaigns, creating personalized content, and analyzing email metrics in an Email Marketing course. Elevate your email marketing game and watch your engagement rates soar.
5. Communication Skills
Effective communication is key in the digital world, whether you're interacting with clients, collaborating with colleagues, or engaging with your audience on social media. Sharpen your communication skills through a dedicated course, and learn to convey your messages clearly and persuasively across various digital channels.
6. Basic Graphic Design
Visual content is king in the digital realm. Basic graphic design skills can help you create eye-catching visuals for your social media posts, blog articles, and email campaigns. Learn Graphic Design to master the fundamentals of design and create professional-looking visuals that grab attention and leave a lasting impact.
7. Copywriting
Crafting compelling copy is an art that can significantly influence your digital marketing success. Whether it's writing persuasive ad copy, attention-grabbing headlines, or engaging social media captions, a Copywriting course will guide you in mastering the techniques to create captivating content that converts.
---
We're excited to support your journey toward becoming a digital marketing powerhouse in 2023! Equip yourself with these essential skills and watch your digital marketing efforts flourish.